Howdy!! Just in case you might be interested in the person behind this web site, let me introduce myself beyond simply being a name. I can now claim to be a part of the over 60 crowd...seen Elvis, been to Woodstock, grew up on Long Island, N. Y. and in my 20's crossed to the 'other' coast to California.

October 1999 was another big change as my husband retired and we moved to a beautiful area of SW Washington. We now live on 5 acres so we can truly say 'we've gone to the dogs' Dogs have always been an important part of my life...the very first dog show I attended was the Westminster Show in the early 60's.

First breed I was involved with for showing was the Alaskan Malamute and I still admire the breed greatly. Now we have a more "wash and wear" breed by living with Australian Cattle Dogs....truly a breed 'not for everyone' as they can be a very high energy dogs that need and want to be mentally and physically active. Yet are adaptable to live in most home situations, as long as they are exercised and walked daily and kept mentally stimulated.

Come on in and meet my dog family, dogs that we bred and some of their owners, current and future breeding plans, and links that may be of help in learning more about the breed. Thank you for stopping by and do bookmark our website and visit when you can.





AUSTLYN


Australian Cattle Dogs



Top breeder of AKC titled ACD performance dogs in the PNW


​

Buck photographed by Jeff Jacquish
Keeper & Ann Gunderson

OTCH & CH Austlyn's Claybank Keeper AGN, AGNS, AGNJ, AGNJS, RA, MADC, MSDC, AGDC, RAMCL, TT, WD, (Am) CDX, RE



Keeper has garnered 60+ titles in both CKC (Canada) and AKC - now retired
Can Ch Austlyn's Outta The Blue HS SDS

Steven Bonk of Canada and DOC winning several HITs one weekend Doc and Steve work on a ranch in Canada

CH Austlyn's Always A Lady CDX RN OA NAJ CGC TT
Austlyn's Country Star HSAs CKC HIAs STDsc JHD HRDII (Buck)

Lynn Leach & Buck winning several HITs
My awesome Son-In-Law Mark Bernardini and his Panda x Leah boy HARLEY
Am/Can CH Aquila's Cat Dog Ballou AKC /CKC HSAs
Sally lives in So Calif with Austlyn bred ACD's Emily (sitting) and Nitro (lying down) and friend
Cris Whitehurst finishing her boy Sounder
CH Austlyn N Aireus's Jackaroo Blue RA
Special card made by Michelle Rogers for her boy Draco


​
Cris Whitehursts girl Shine
Austlyn Day Without Rain RN OA OAJ CD
​

Bali was co-bred by myself, Jane Ward & Laura Steward out of BISS CH Wallaby Outback Wonda and Am/Can CH Austlyn's Silver'n Jade.



Mary and her Dad bringing Bandit home
Jewel - an Aim daughter

Linda Lafferty's girl Tessa -- a Mora pup by Jackson
PLEASE HELP SUPPORT YOUR LOCAL SHELTERS DONATIONS SHOULD BEGIN AT HOME!!
WORLD WILDLIFE FUND

Your shelters and the WWF actively support the lives of animals. Neither PETA or HSUS have any involvement in supporting your local shelters or putting monies into the care of wild life. Make this a better planet and see where your money goes
​
Lori Groves boy Tucker spreading the love

Mike Anderson and Captain can often be seen in Sequim, Wa keeping each other active
Congratulations to Michelle Pardee and her KATE
CH. Austlyn's Bringing Up Baby, HSAs, PT, CGC

Handled by Megan Scholz
Dusty and his litterbrother Tucker Above with Lori Groves - Tucker's Mom
Both boys have crossed over the bridge

CHEWY - lives in Sequim, Wa

CH Austlyn's Wiz Kid CDX RE PT with Nancy Hansen
ACDCA HIT 2005 Nat'l Obedience

Charlie lives with Wendy Zeldner of Wa -
Ice x Star pup 8 mos old

Elvis lives in BC and knows how to keep cool (Ice x Star)
CHECK OUT THE SUMMER 2012 ISSUE OF DEB CASEY'S ACDSPOTLIGHT FOR AN INTERVIEW OF ME AND MANY PHOTOS OF DOGS I HAVE BRED begins on page 74
NW HEELERS IN NEED
This is a facebook page that lists dogs looking for new homes or even fostering that live in the Pacific Northwwest. If you are a member of facebook please drop in for a look see. It is easy to join Facebook too so that you can visit this site Help these dogs to find a family of their own PLEASE pass this page along to others that might be looking for a forever companion, or willing to have one live with them until a permanent home can be found
HSUS once again NOT using donations they receive for the welfare of the animals

Read this Article by HumaneWatch.org



IF you want to help and donate PLEASE support your local shelter or locate a rescue group for the breeds that you want to support .. make your dollars truly go towards helping the animals and not corporate salaries



Reba and Barb -- Austlyn Ksenia Song For Poppa -
One of Mora's pups from Buck

Another win for
Barb Loitz of Ksenia Shelties and one cattle dog in Saskatchewan
At the Prince Albert Kennel & Obedience Club Reba won BOB and then went on to a Group FOUR in the regular judging.

Then added a BEST PUPPY IN GROUP! Thank you to judge Janet Buchanan
. Handled by Ashley Loitz Reba won Group One Baby 3 days and BIS Baby 2 times.


Talk about beauty treatment and it's a boy!! Cruz lives with and obviously gets the luxury treatment by David Holman and Tina Abeel of Washington
This is one of my very favorite families -- The Diehls of Pennsylvania Dad Wayne with Wyatt and Maranda and of course Diesel Diehl.
Chance as a puppy

Mora and Buck pup

GetGo's Austlyn Express "JETTA"
1998 to 2013
My heart and soul girl that began it all for me. She was the first, then came her sister Sara and Sara's daughter Lessa. What a splendid 15+ years we shared

"Buncher" a Aim x Mora pup goes to his new home with Bob & Annette

This is Windy who lives with Suzanne in Alaska. She is out of Boomer and Jetta and litter sis to Veda, Dolly, Bob, Tucker, Dusty, Rocky and Crikey..one of my all timne favorite litters. Windy is 11 years young in this photo. Sadly Windy has since crossed over the bridge.

Emma lives with Joanne Lipsiea in Oregon. Emma will be 10 years old in Feb 2014 and she is just starting agility training. This will surely help to keep her in shape and shows how versatile a Cattle Dog can be no matter the age!!

RYDER -- AKA Austlyn Red Ryder You'Ll Shoot Your Eye Out MX MXJ MJB XF T2B2
​Ryder lives with Gina Phipps Burroughs and her crew. He is a young boy just beginning and now has his first agility titles. Just love this pic. He will be known as the handsome happy agility cattle dog with the weird name ♥

Photo by Wendy Schmitz



AKC Breeder of Merit -- ACDCA Code of Ethics breeder
The old and the new ♥ On the right is Windy from Jetta's breeding to Boomer back in July 2002 and on the left is the new kid - Remington from the Mora and Aim breeding from June 2013. Suzanne and Roy Johnston live in Alaska

Brenda Adams of Adams Ranch ACDs and "KAT"
AUSTLYN GIRL ON FIRE AT ADAMS RANCH​ - a Aim x Mora daughter winning at Ventura, Calif.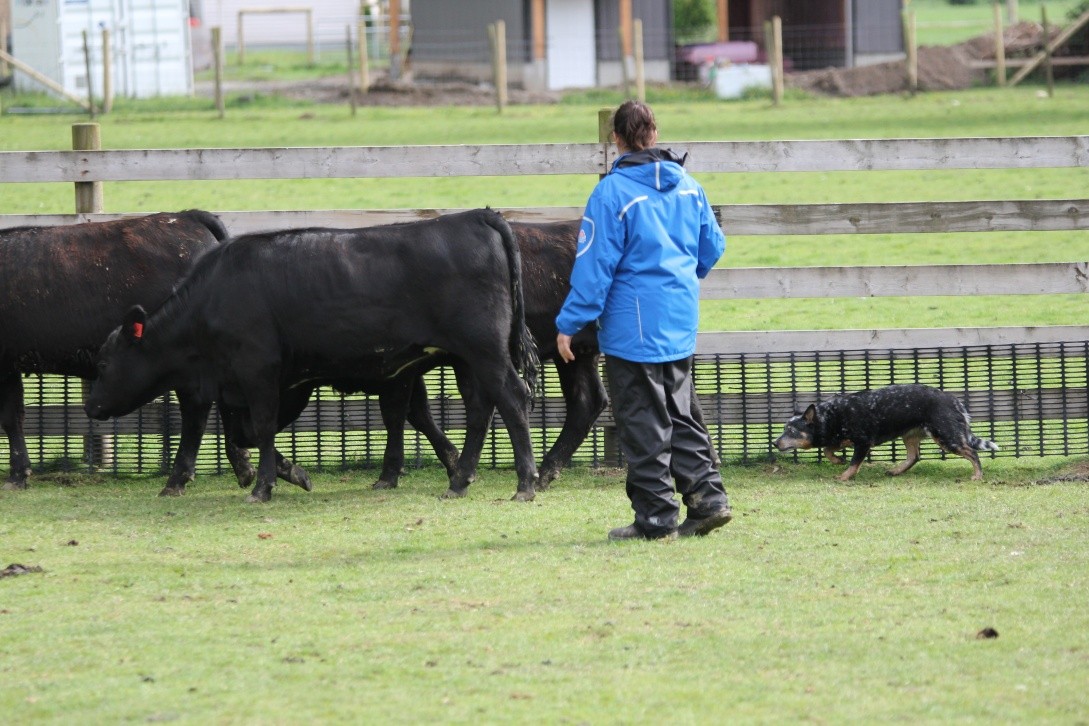 Marilyn Bell and her girl Tandie (Aim x Mora)
​ Austlyn's Thisaway Thataway HTds HSs SDSs JHDs HTDs HTADs HSAc
Jimmie winning the Canadian National
Owners: Ashley & Barb Loitz​
Quincy winning the German Nationals
Owner: Sara Herzlinger​
Littermates from the 1st Whiskey x Star breeding. TOP is Hottie owned by Mark Philpott. Below is Jimmie owned by Ashley and Barb Loitz..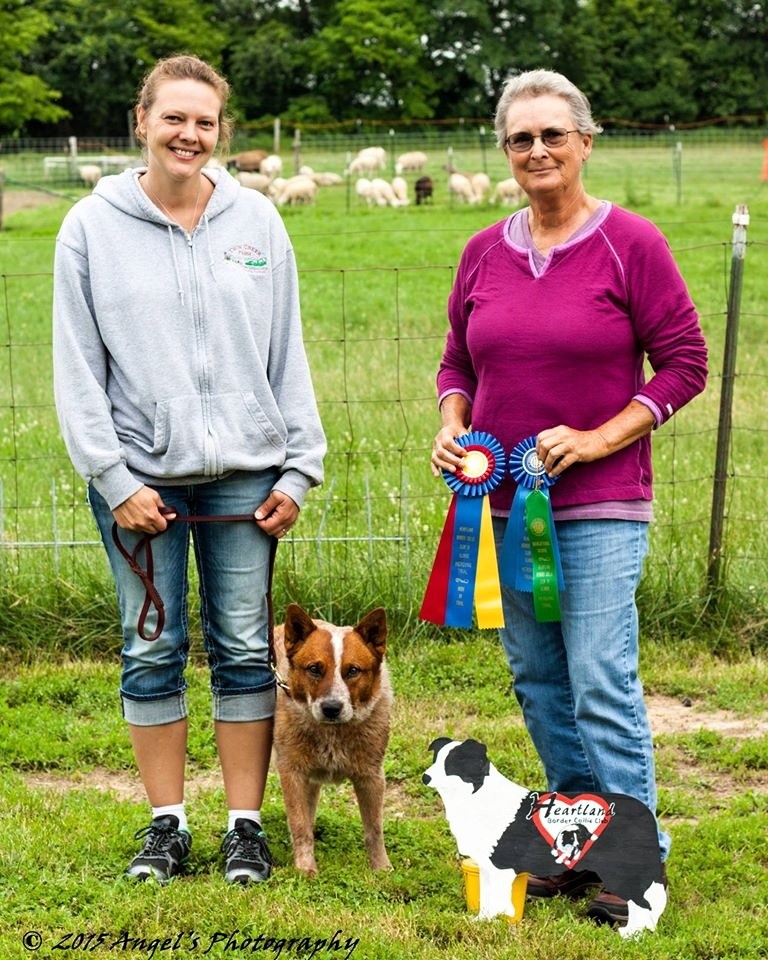 Diane Wein and her boy Herschel!!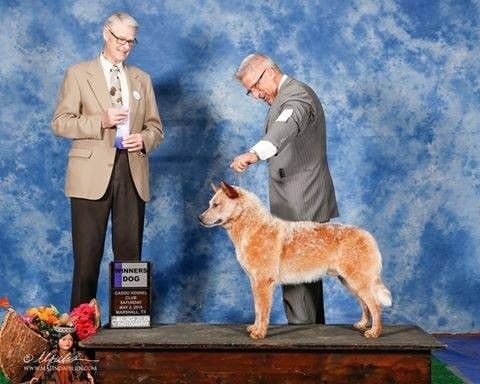 Ch. Austlyn's Chance of a Lifetime
Owned by Mary Marglin and handled by Trent Wilkenson​​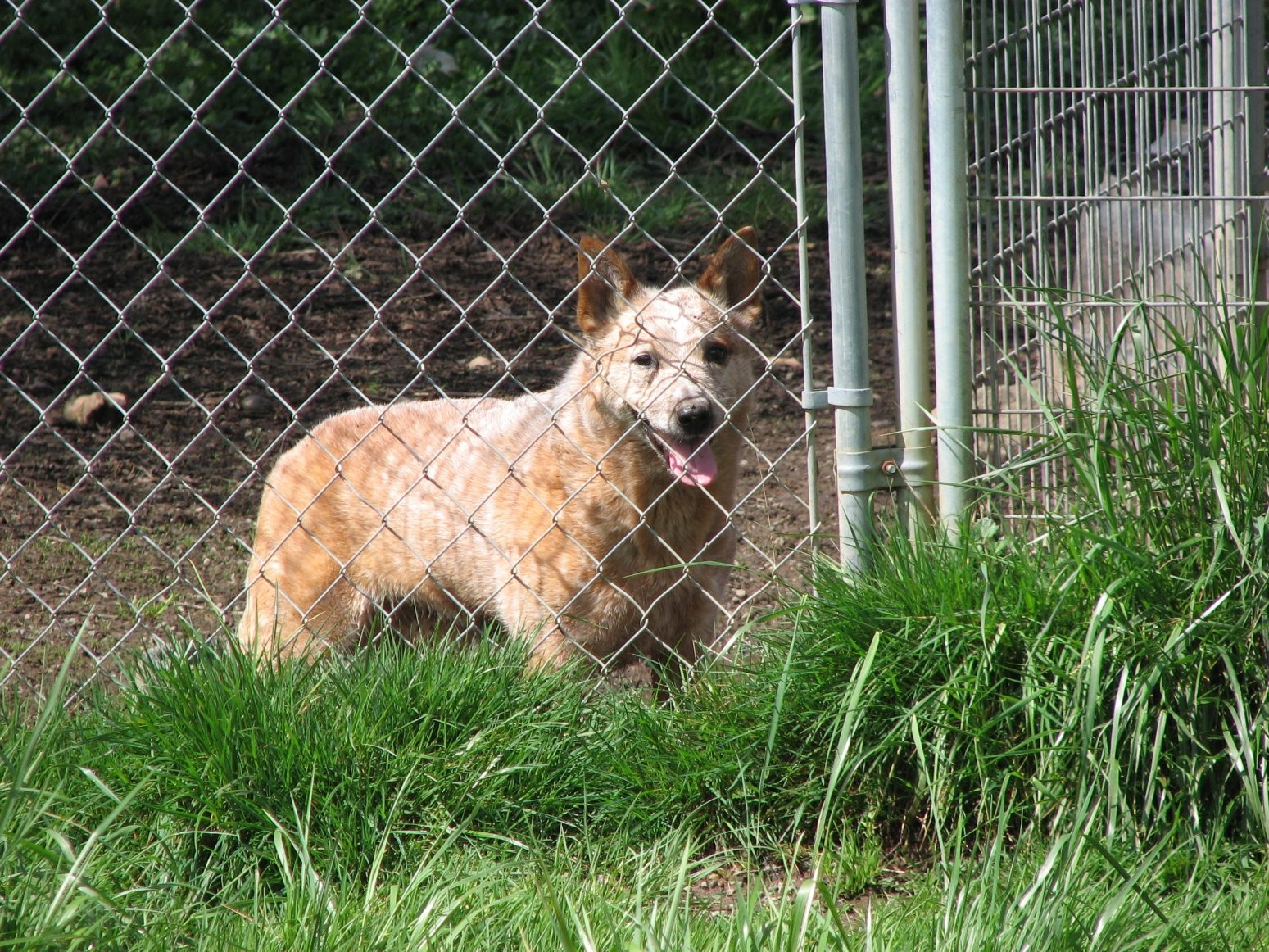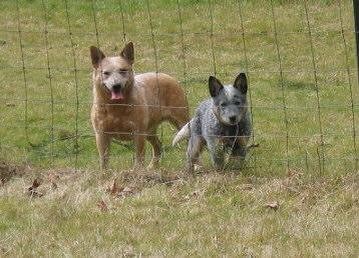 CH AUSTLYN'S BOLD AS BRASS
2001 - 2014​

Lessa was the other love of my life - brilliant, fun, my shotgun rider, jokester and more. Awesome Mom and produced wonderful pups. So lucky to have had both of these gals in my life!!​​​
Both these males are out of Star in an earlier breeding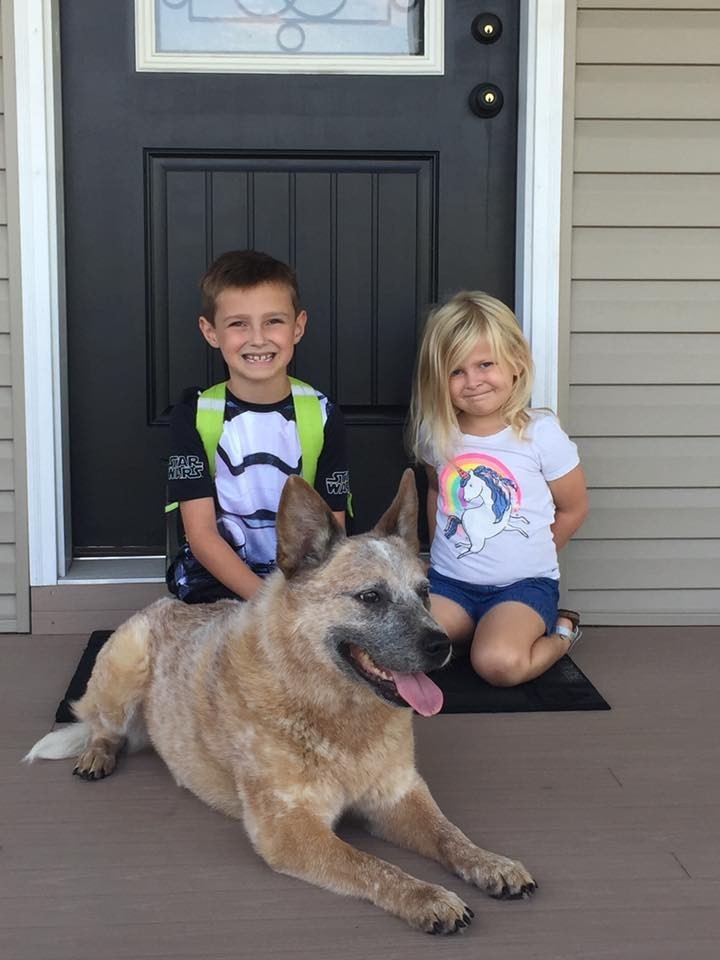 Diesel 11 yrs old in 2016 with his kids!!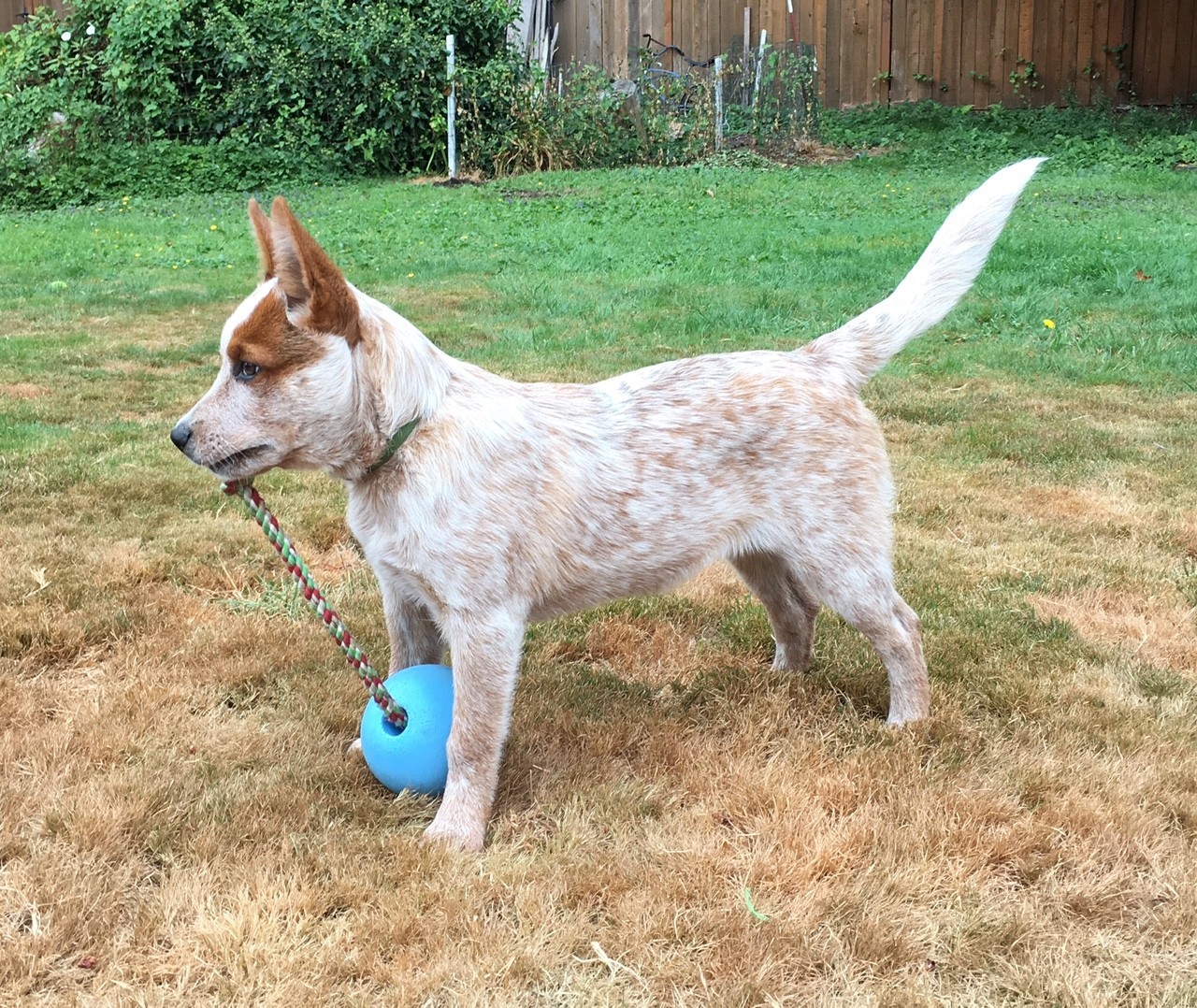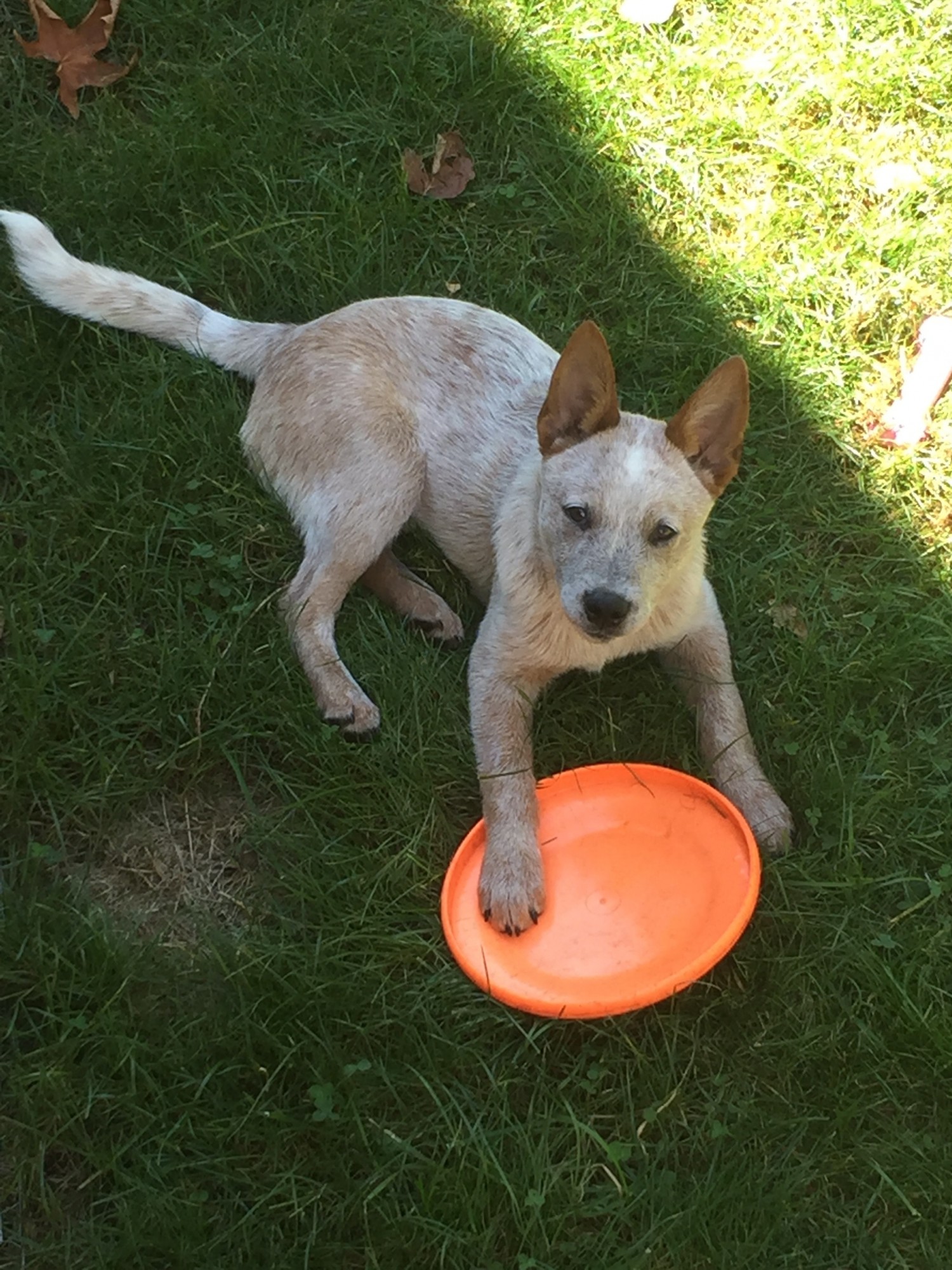 HUCK - owned by Jana Alma of Wa.
Gryffen with Sue and Grant of BC Canada both are doing well in performance

AUSTLYN N ZANDRIA'S RISING STAR RE

Mikka and Nancy in Properties at 4 1/2 months of age. ​
​
Mikka lives with Nancy Hansen of Wa., she also does performance with her Mom!!!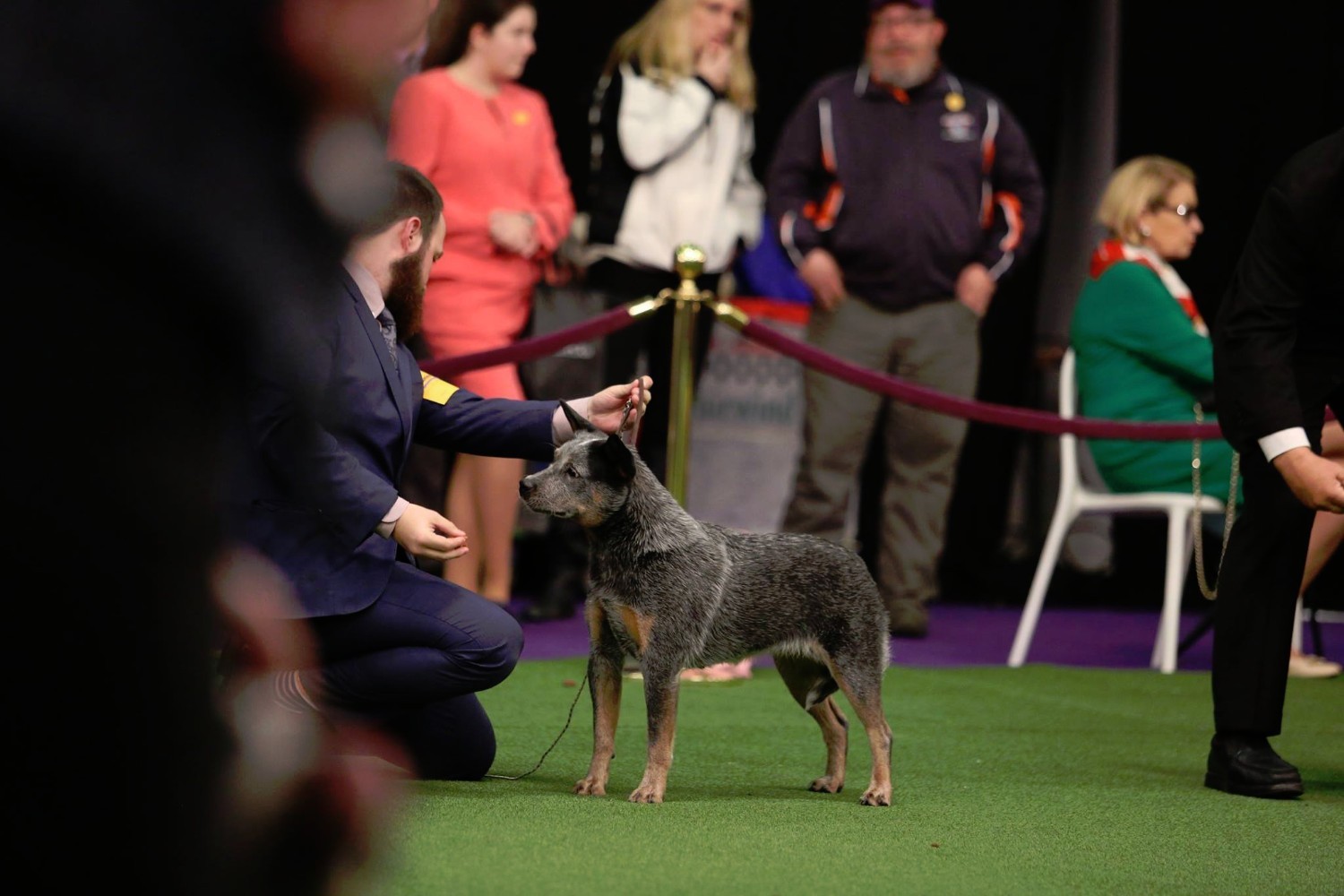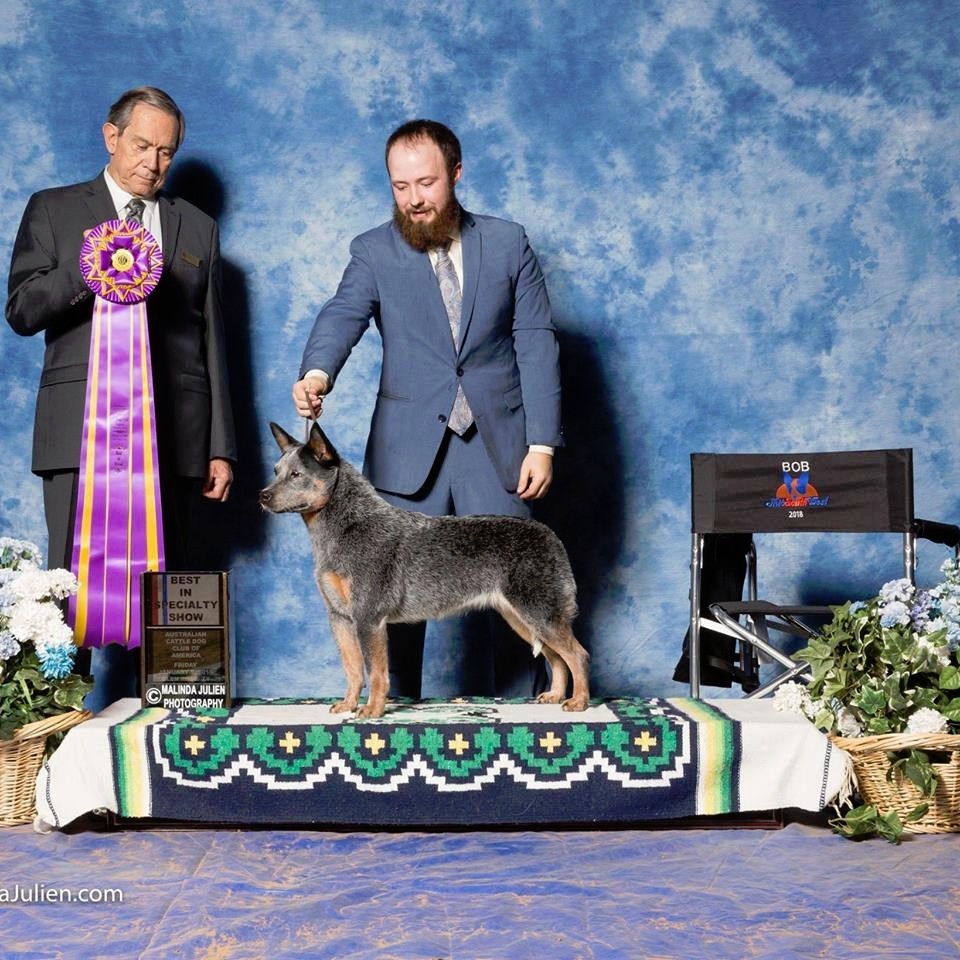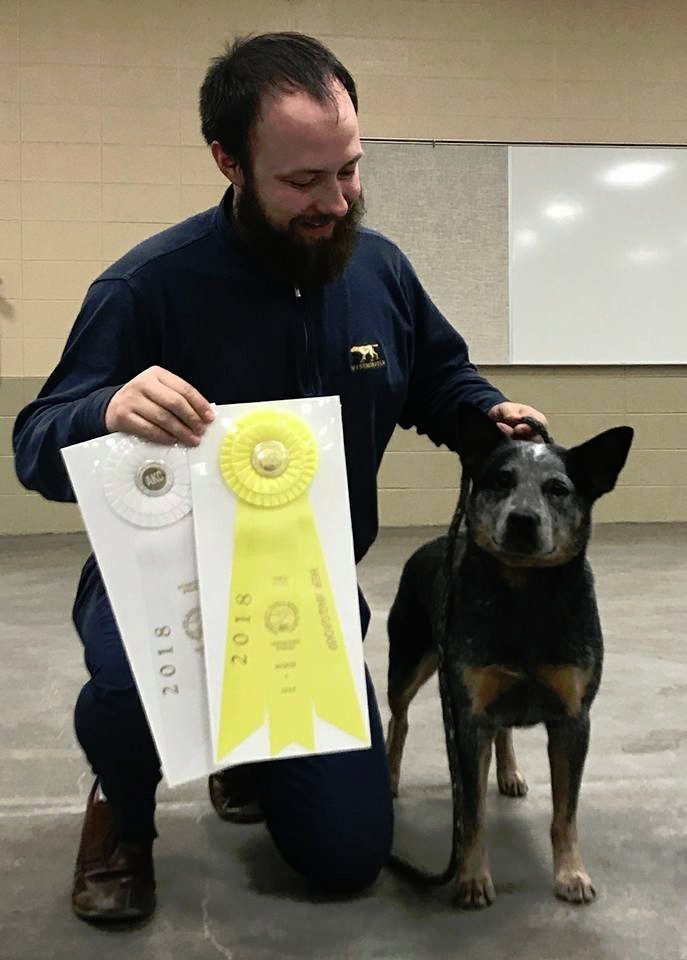 GCHS CH Austlyn Country Girl Is Sassy "Bailey" OWNER Vickie Hall Handler Andrew Mansfield

out of Sire: GCH CH Agassiz's Whiskey On The Rocks Dam: CH Firefly's Shining Star For Austlyn

Bailey is a group placer, ranked in the Top Ten to date 2018. Bailey and littermates Nevar, Billie and Segar are all group placers. The first breeding of these 2 parents produced 3 pups, Male Jimmie won BIS Canadian Nationals, Quincey won BIS at the Germany Nationals and sister Hottie won BBOS at the last Canadian Nationals....all 3 National Specialty winners
Cris Whitehurst 2016 Nationals with Stormie - Austlyn Fire N Ice 4 Backroads RE NAP NJP CGC TKN scoring 98 in Advanced A one of her first times out.

Cris and Sounder --CH Austlyn N Aireus's Jackaroo Blue PCD, BN, RAE, OJP, OAP,
CGC

Scoring 100 during the show at 10 years of age!!!! Rally Adv B
​

Videos of Cris and her dogs at the 2016 ACDCA Nationals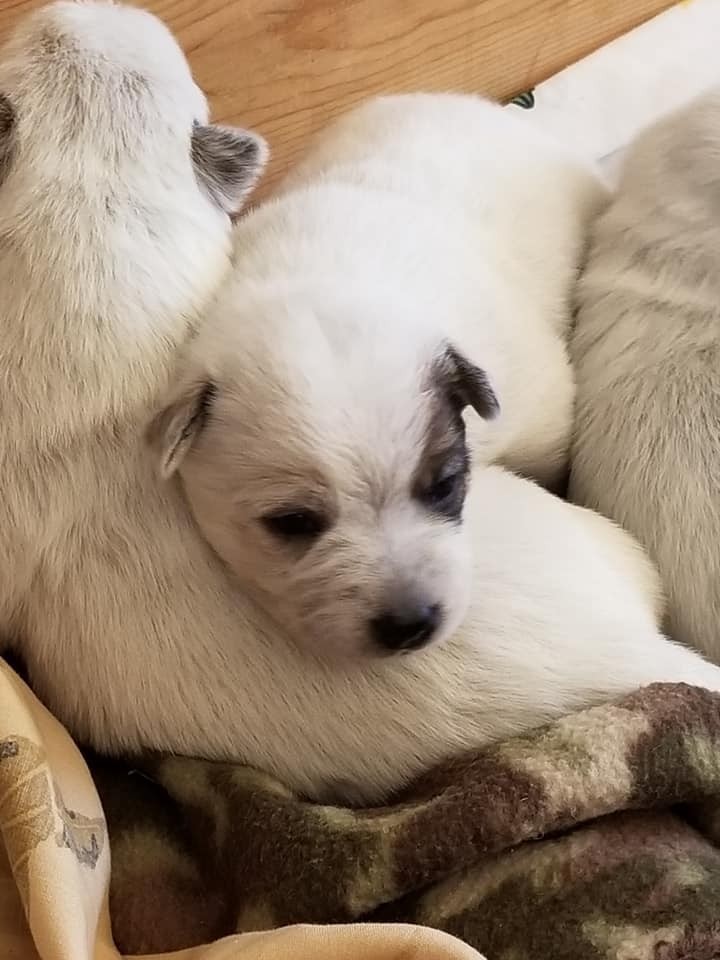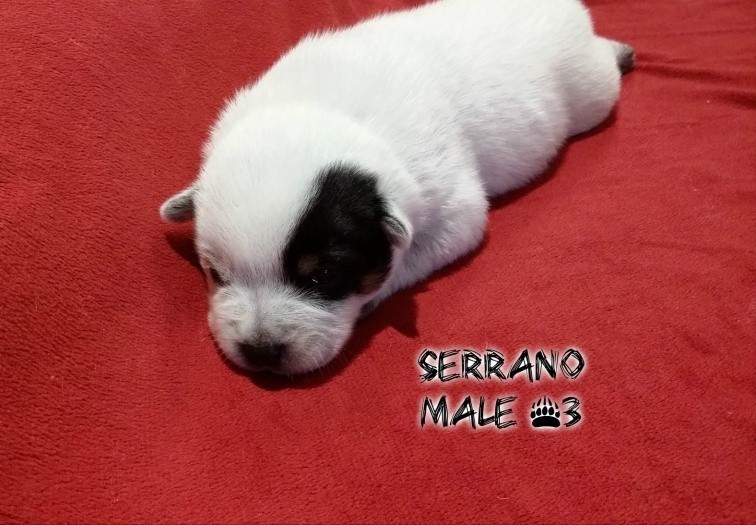 CH​ECK OUT LISTING FOR PUPPIES BRED BY MY FRIEND
VICKIE HALL - LIVES IN ALBUQUEQUE, NEW MEXICO